5 Sumptuous Trends for Your Bathroom
Turn your bathroom into an oasis with these Top 5 Bathroom Trends, whether you're ready to tackle a weekend project or a full transformation.
1. Marble & Marble-Look Tile
Take your bathroom from lackluster to luxurious with natural marble or marble-look tile. When it comes to marble, the bigger the better. Large format tile creates a sleek and seamless finish, minimizing grout lines and showcasing marble detail not to mention, less grout makes it easier to clean. Intricate veining and subtle detail give the room versatility.
2. Bold Patterns & Saturated Colors
Personalize your bathroom with bold patterns and saturated colors. Don't be afraid of deep hues in small spaces. Color enriches a design, turning yesterday's room into today's retreat. Start small with a shower niche or make a statement with a patterned floor.
3. Furniture-Style Vanities
Bathroom vanities provide more functional and personalized storage than traditional built-ins. It's the simplest fix for an instant upgrade, with quality and craftsmanship. A vanity is a great way to bring in a pop of color too.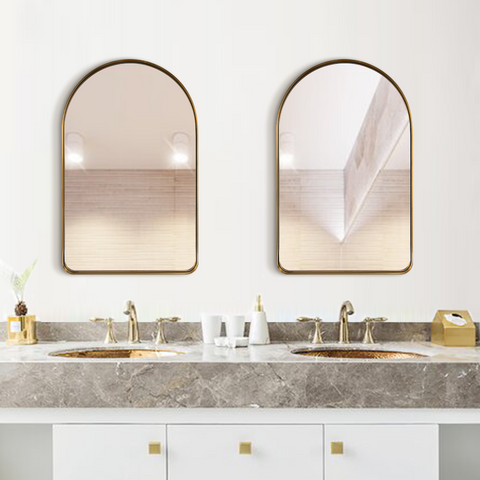 4. Minimalism
Find your Zen. Stick with a monochromatic palette but incorporate different shapes, shades, textures and installation patterns. Large format tile, textured stone and detailed marble are the key elements of a spa-like bathroom.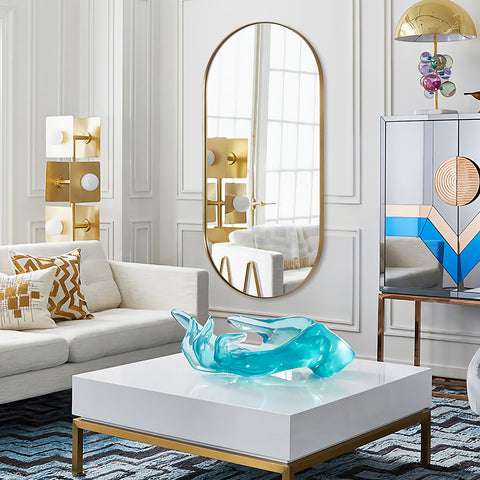 5. Floor to Ceiling Tile
Want more square footage in your bathroom? Install tile floor to ceiling for the illusion of height and space. This look is ideal for small bathrooms because it keeps the eye moving. If you want to be daring with your design, install tile on the ceiling too. We'll guarantee your guests will be in awe.
6. Free Design Services
Need help turning your bathroom design dreams into reality? Check out on Moon Mirror.co! Our experts are here to help with any space, style and budget.
Leave a comment