Product information
Brands:

 

ANDY STAR
Type:

 

Wall Mirrors, 

Bathroom, Bedding Room, Living Room

Shape:

  Oblong

Framed Material: SUS 304 Stainless Steel
Backboard Material:

 

9mm TSCA-certified MDF Backboard
Mirror Material:

 

4mm HD GLASS
Frame Thickness:

 

1 inch
Mounted Way: 

D-ring Mounted for both Horizontal & Vertical
Finish Type:  Brushed Nickel, Matte Black, Brushed Gold,Glossy Black
More Product Details
Our Sleek Oblong Oval Bathroom Mirror brings modern artistry to life. Its slim stainless steel frame wraps it in an unforgettable oblong shape, giving a captivating aesthetic. This unique mirror's oblong form contrasts traditional oval or rectangular mirrors. Bring light and space to any room with this trendy mirror; its perfect for bathrooms, entries, living rooms, and bedrooms. Enjoy its stylish modern touch.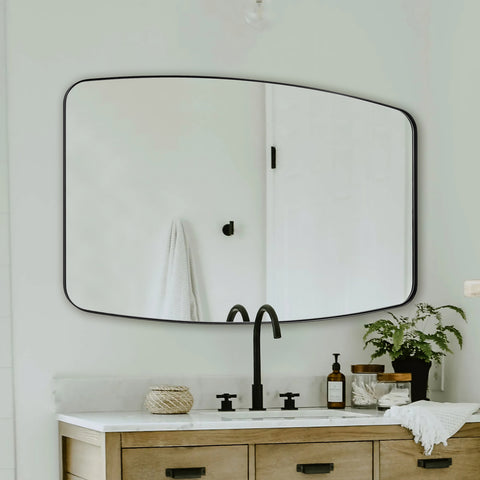 Features:
Versatile Mounting: The pre-installed reinforced D-ring on the back facilitates easy horizontal or vertical installation, adapting effortlessly to your preferred setup.

Premium Build: Crafted with heavy-duty 304 stainless steel, this mirror combines durability, corrosion resistance, and rustproof properties, ensuring longevity in bathroom environments.

Crystal-Clear Reflection: The 4mm high-definition mirror delivers an unparalleled clarity, free from distortion, enhancing your daily grooming routine.

Sturdy Backing: Supported by a robust backboard, this mirror guarantees stability and resilience, making it a reliable fixture for your bathroom space.

Shape-Enhancing Aesthetics: Softened with rounded corners and slightly convex sides, this mirror strikes the perfect balance between modern aesthetics and timeless sophistication. Perfect for various spaces, from the hallway to the bedroom, each reflection is a work of art.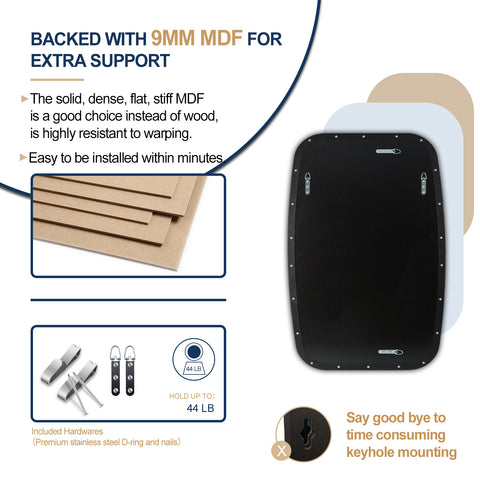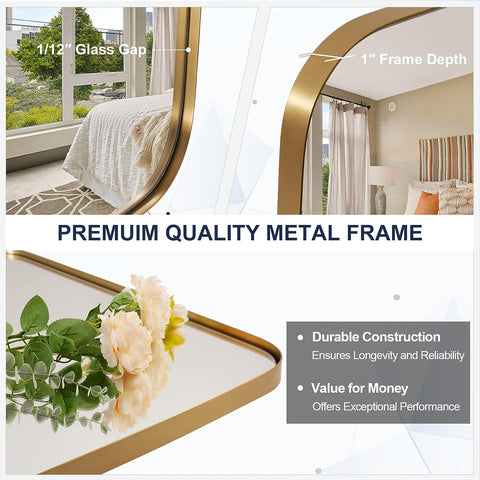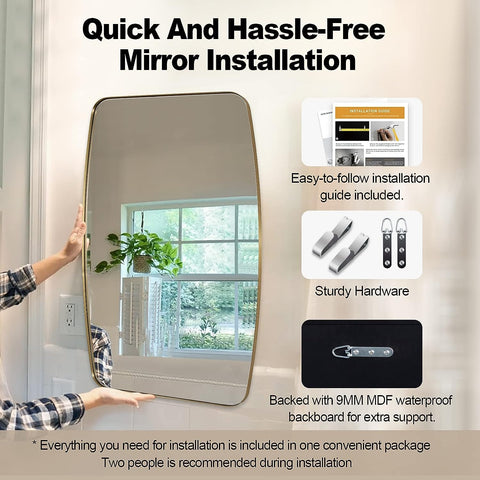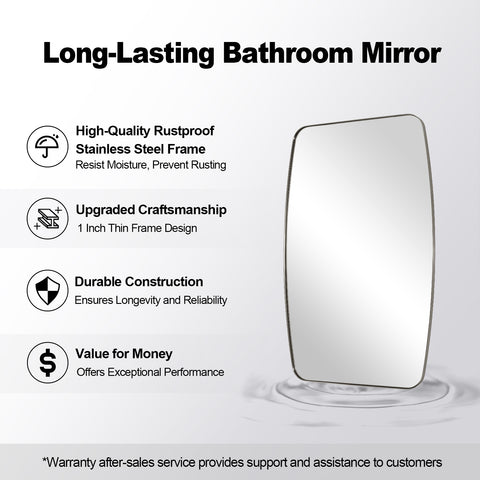 About Colors